For spring break 1974 I drove from Ann Arbor to Fayettesville: Klan Country
During my second year at the UWI in Jamaica I got a scholarship to study at the University of Michigan for a year as an exchange student. So for 1973/74 I lived in Ann Arbor Michigan, 7 years after I'd first lived in America, as an eighth grader in Chicago. On paper America of 1973 was vastly different from America of 1966. In 1966 America was still mired in segregation and post-war conservatism, with small signs of the social and cultural upheaval that would shortly follow. By 1973 America was about Vietnam, Black Power, rock & roll, R&B, hippies, women's lib and Watergate – a heady mixture.
But underneath, America hadn't changed, it just looked different. I was surprised how much race still dominated the landscape. Like everywhere else in America the University of Michigan campus was divided along racial lines and rarely would the twain meet. This schism was most obvious at college football games, where everyone loved their Wolverines, but in different ways.
On game days by some invisible jungle telegraph, all the black students contrived to get tickets in one quadrant of the stadium, which would be solidly black. Before the kick-off all the black students would raise clenched fists to the Star Spangled Banner in an impressive show of Black Power solidarity. The only things blacks and whites cheered together were Wolverine touchdowns.
For spring break a friend of mine called Mackial invited me to drive with him to his family home in Fayettesville North Carolina. He rather proudly explained that he was supposed to be called Michael but that his parents were poor sharecroppers and illiterate. I was looking forward to spending a few days in North Carolina – Dixie.
It was 700 miles from Ann Arbor to Fayattesville, a trip we intended to do in 12 hours non-stop, except for gas and toilets. And food. We'd sleep in turns on the back seat of his capacious Buick. Hours upon endless hours driving along unending, uninteresting highway: As we got further south I noticed subtle changes in Mackial: he was more careful, watchful. He slowed down, was forever checking his mirrors and insisting that I do likewise. As we crossed into North Carolina he gave me The Lecture:
"Listen, you in the South now. This ain't no Ann Arbor, this is Dixie, old-ass racist Dixie, run by a bunch of old white people who still pissed off over the Civil War. And unlike them polite Northern white folks, these crackers down here don't mind lettin' you know exactly how they feel! Be cool, watch your back – and watch the po-lice!"
He said it was only two years ago they'd been forced to take down the sign on the State border saying: "Welcome to North Carolina – Klan Country".
Oh – kay.
It was a long drive, where I learned how truly awful road food in America was. Of course it took a lot longer than planned, not helped by a lengthy wrong turn. After thirteen hours on the road we were seriously in need of a bed, still a tantalizing two hours away. At three in the morning on an endless stretch of country road I was at the wheel, fighting fatigue while Mackial fitfully dozed in the back. Up ahead I saw lights: a truck stop. I woke Mackial.
"Mackial wake up! It's a truck stop, I'm desperate for coffee – and a crap!" He wasn't keen.
"N*GGA you crazy? These truck stops are full of crackers!"
I didn't care; I had to stop. We parked among dozens of gigantic 18-wheel rigs and headed to the diner. As we approached the door we heard the welcoming hubbub of conversation and country music. We stepped inside.
In a scene straight out of a Richard Pryor movie, the entire diner went absolutely … totally … silent. In a heartbeat the welcoming hubbub of ten seconds ago disappeared, even the juke box went quiet! We stood there, in our ghetto threads looking every inch like a pair of Superfly impersonators. A hundred redneck eyes under grubby John Deere caps turned our way: What'n tarnation do these boys want 'n here? Mackial and I sidled up to the counter, trying not to make eye contact with any living soul. The grizzled owner wiped his hands on his filthy apron and said quietly:
"What'n tarnation d'you boys want 'n here?"
"Er … two coffees please."
Without skipping a beat Mackial pipes in:
"To go!"
All of a sudden I didn't feel like having a crap anymore, we got our coffees and scooted, almost backing out the door. We half-ran to the car and got the hell out of there, hearts pumping. Mackial let me have it:
"What the F*CK'S wrong with you man? I told you we had no business goin' in there but no, 'I gotta shit'. Well look at the shit your shit nearly got us into! Anyone following us?"
Two hours later we arrived at Mackial's house and woke up the entire family, pleased to have their college son home for the holiday. Out of nowhere his mother rustled up a huge meal of baked chicken, mac and cheese, collard greens, fried okra, sweet potatoes and grits. We wolfed it down.
The next day Mackial and I were standing in line at an ice cream parlour in downtown Fayetessville. The woman in front had just bought her child an ice cream cone, the little girl tugs her mother's dress and shouts:
"Mommy! I want n*gga-toes!"
Everyone in the queue was stunned into silence, mommy flushed deep red and didn't know where to put her face. She shushed the child and whispered to the server:
"Can you put some chocolate chips on that, please?"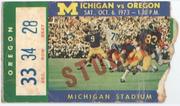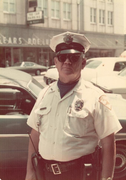 Last edited by New Historian (Jul 18, 2019 3:43 pm)