Real Distwalker wrote:
200HP Volvo inboard.  It will do 50 MPH on still water.

My wife wanted the boat.  It is nice but I would sell it today.   And yes, I'd rather be sailing but the rivers around here aren't good sailing.  The closest good sailing is on the Great Lakes and that is a minimum of a four hour dive.

Going up and down the Mississippi is kind of fun.  That is a big river.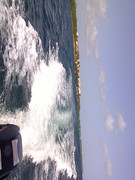 Our baby coastguard boat crossing from the confluence of seas at Point Salines.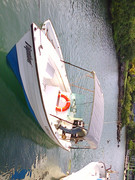 I think if I remember correctly she was around 2x 130/150 HP. The certainly slapped the waves hard.
Trying to figure out why I couldn't add those photo's yesterday, but can today? also why they have come out sideways. They are right way up in my folders....
Last edited by Expat (Jun 25, 2020 9:28 pm)