The first time I went to Haiti was in 1975; a bright-eyed university student from Jamaica. We stayed in a cheap B&B in downtown Port-au-Prince, went to galleries, danced to the infectious meringue rhythms in street cafes, went to a voodou ceremony, and ate poulet de montagne, a local delicacy containing the strangest looking "chicken" bones I'd ever seen – I loved it!
I was enthralled at the vibrant culture; but at the same time appalled by the extreme poverty I saw in Port-au-Prince on a daily basis: women washing babies in the gutter; flies and filth intermingled with food. In Jamaica we had poverty, terrible poverty in Kingston's ghettoes; but nothing like this.
The next time I went to Haiti was twenty years later, in 1995. I could never have imagined that, 20 years after my first visit, the seventies would be looked upon fondly as the good old days. In 1975, Haiti was poor, but at least it was vibrant, you could feel the energy. By 1995, not only was Haiti poorer, worse yet it was depressing.
In 1995, Haiti had a per capita Gross National Income of US$269 per annum (source: World Bank); less than the price of the proverbial good dinner in Paris (haven to many of Haiti's fleeing ex-dictators, such as the odious Baby-Doc Duvalier). Repeat: this is average income per year - the scale of poverty is hard to comprehend. How do people live? Long gone were the vibrancy and optimism I had experienced in 1975; after two more decades of grinding poverty and dictatorial excess, any remaining optimism in Haiti had been replaced by a sense of physical, mental and spiritual weariness; a loss of hope.
Haiti may be the poorest country in the Western Hemisphere, but if there is one thing Haitians still have left it is their pride – lots of it. Haitians are very proud of their country, their history and their culture; sometimes (dare I say it?) excessively so.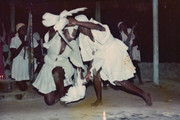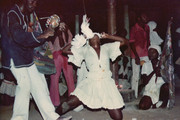 Last edited by New Historian (Jul 09, 2021 9:54 pm)