I love time at sea; there's nothing quite like it - and there's never a dull moment. The rhythm of the waves, the smell of the salt air and the hypnotic power of that ozone overload. Of course I'm talking about when weather and sea conditions are benign, but even in crappy weather is it can still be fun. Afterwards. Compared to the average landlubber I've spent a fair amount of time at sea, including five trans-Atlantic trips in passenger and cargo ships, voyages around the Caribbean in unseaworthy rustbuckets, plus dozens of sailing trips on owned, chartered and delivered yachts. And apart from one or two horrors, I've enjoyed each and every minute of them all.
Mind you, it wasn't always like that, my earliest vivid memory is of being scared shitless on a boat off the coast of Trinidad aged five, clinging to my father in what I was certain was a raging hurricane. Later on, our father took us on an inter-island schooner from Trinidad to our home Grenada, I remember looking at the narrow gap on the horizon that separated Trinidad from Venezuela, the Dragon's Mouth, and asking how this big boat would fit through that teeny-weeny space? 'Just wait son, you'll see.' And I did.
Yes, I'm suffering from withdrawal symptoms!!!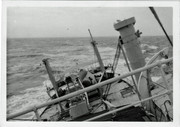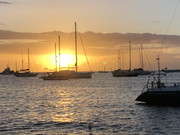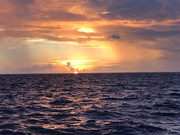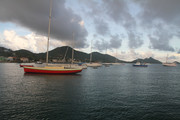 Last edited by New Historian (Aug 16, 2019 10:43 am)